RESIDENTIAL PRESSURE & SOFT WASHING
• Soft & Pressure Washing
• Roof Soft Washing
• Driveway, Sidewalk & Curb Cleaning
• Gutter Cleanout & Brightening
• Deck & Fence Washing
• Patios & Porches
• Awnings & Canopies
• Rust, Grafitti, Efflorecence & Other Hard Stain Removals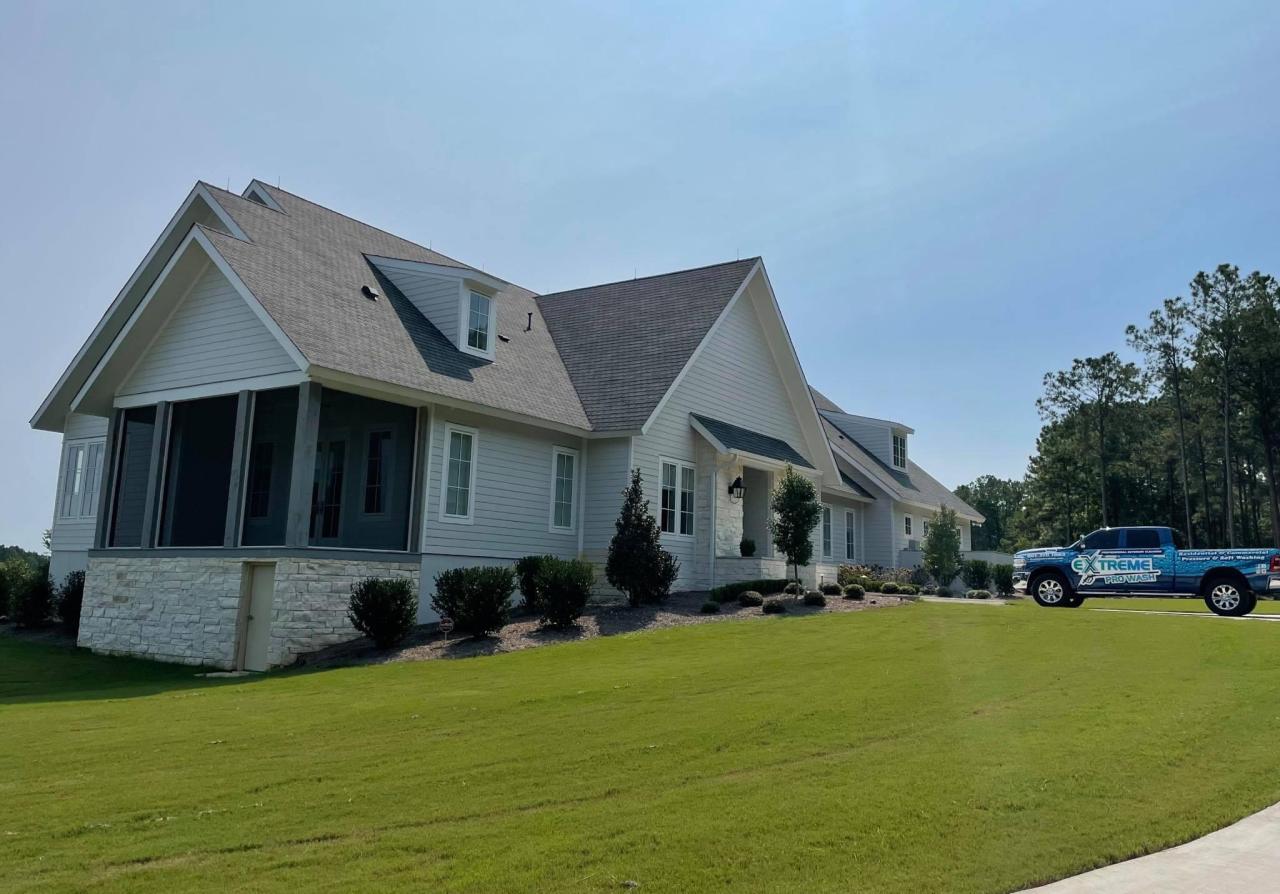 COMMERCIAL PRESSURE & SOFT WASHING
• Soft & Pressure Washing
• Roof Soft Washing
• Parking Lot Cleaning
•Driveway, Sidewalks & Curb Cleaning
• Dumpster Pad Cleaning
• Gutter Cleanout & Brightening
• Awnings & Canopies
• Rust, Grafitti, Efflorecence & Other Hard Stain Removals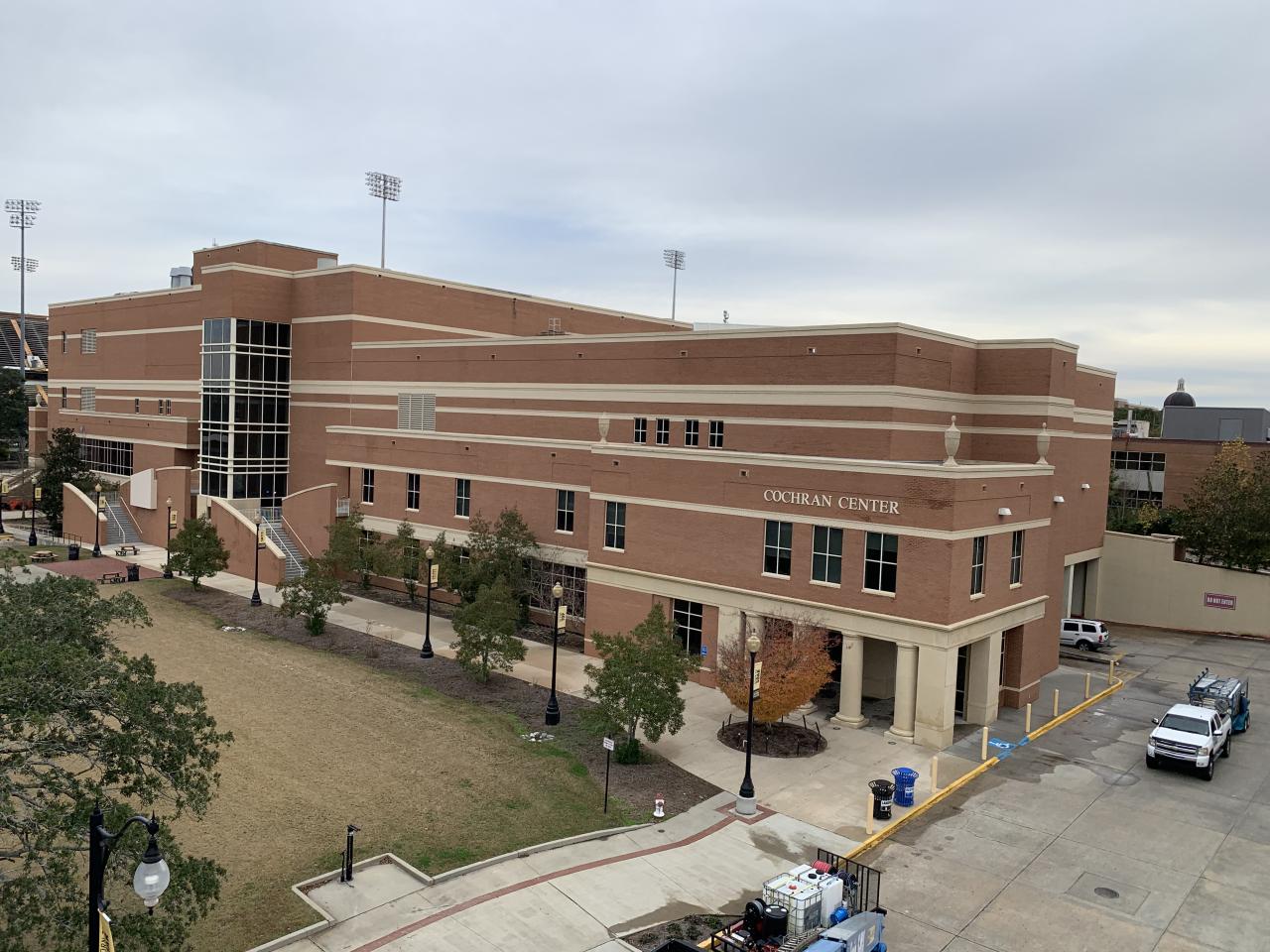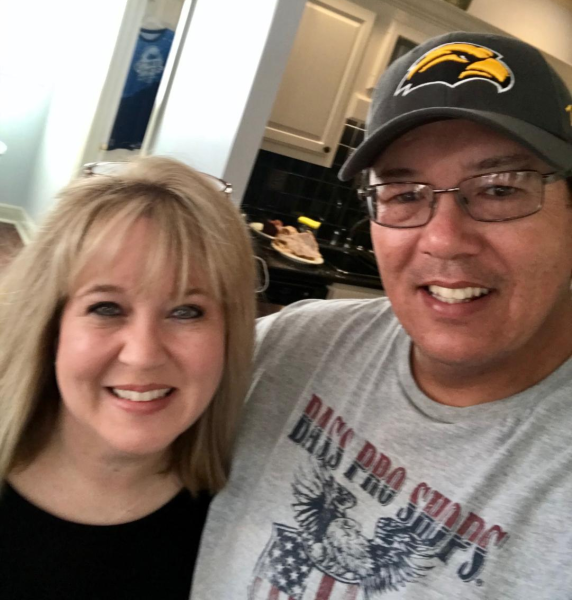 About US
Extreme Pro Wash is a locally owned and operated exterior cleaning service. Located in Hattiesburg, we service the southern part of Mississippi and provide residential and commercial pressure washing and soft washing for most any exterior surfaces, including roofs, driveways, drive-thrus, dumpster pads, siding, decks/porches, gutters, awnings, pool decks, bricks, pavers, and more. We have the ability to remove hard stains such as rust, red clay, efflorescence and graffiti.
Customer Satisfaction is Our Goal
We strive to be in constant communication with our customers until the job is done. Please contact us to set up your power washing needs for your home, business, or with any questions on our services. We look forward to working with you!
SERVICES
We use soft washing technology and pressure washing to safely clean the exterior of homes and businesses throughout Southern Mississippi.
Exterior Cleaning
Exterior cleaning for residential and commercial. We also clean retainer walls, playground sets, decks, awnings, drive-thrus, gazebos, boat docks, etc. Just about anything exterior. Depending on the materials used, we can also clean the inside of garages and carports. If you have a special request to have something cleaned, don't hesitate to ask us.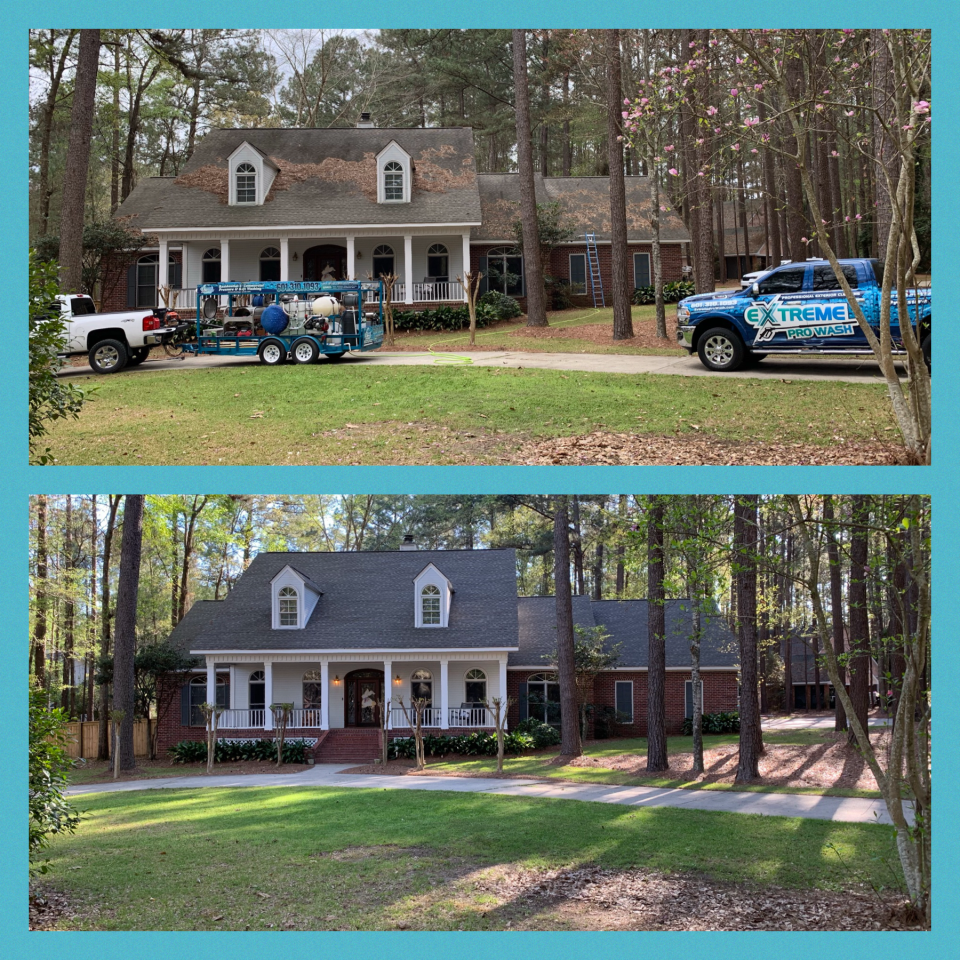 Softwashing
Soft washing is a process which is most effective to clean your home or business. It avoids possible damage to painted surfaces and window and door seals. Using actual "pressure" to clean you home can damage painted surfaces, force water around window and door seals, and damage wooden or other soft surfaces that your home or business is composed of. With softwashing, we use the proper cleaning solutions that will remove all debris and use a low pressure with high volume rinse. These solutions kill algae, mildew, and other organic growth that living on your home. Pressure washing only removes the top layer and does't reach down into the pores of surfaces. To know more about softwashing, click below or contact us. We'll be happy to explain out soft washing process to you.
Roof Cleaning
Does your roof have those unsightly black lines in them, or is turning almost totally black? If you "pressure wash" a shingled roof, it can do serious damage to shingles either by blasting the granules off or cutting them with the high pressure blast. Any warranty on the shingles would be voided if they see pressure was applied to the shingles. Many home owners don't know that roofs can be cleaned using the proper cleaning solutions, proper equipment, and the knowledge to do the job safely. Our process of cleaning shingled roofs is recommended by ARMA (Asphalt Roofing Manufacturers Association). Bring back that curb appeal and make your roof look like new again! We also can clean metal roofs. Contact Extreme Pro Wash to lean more.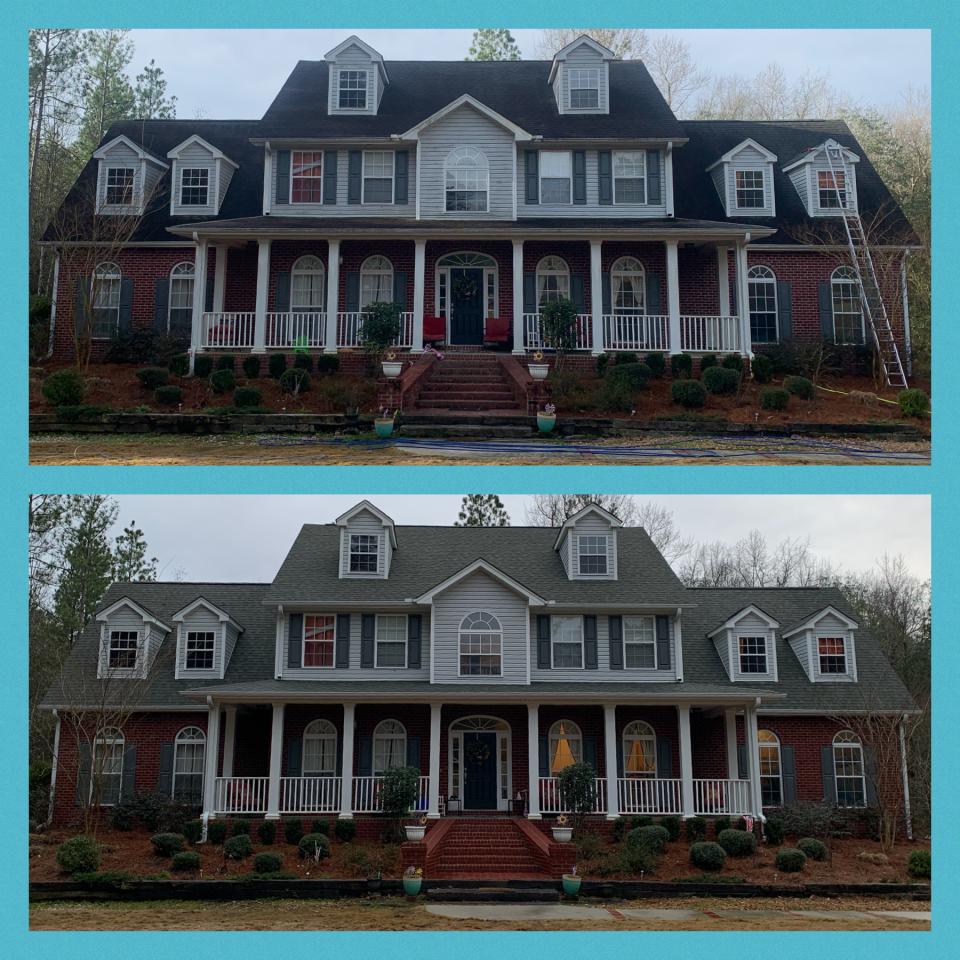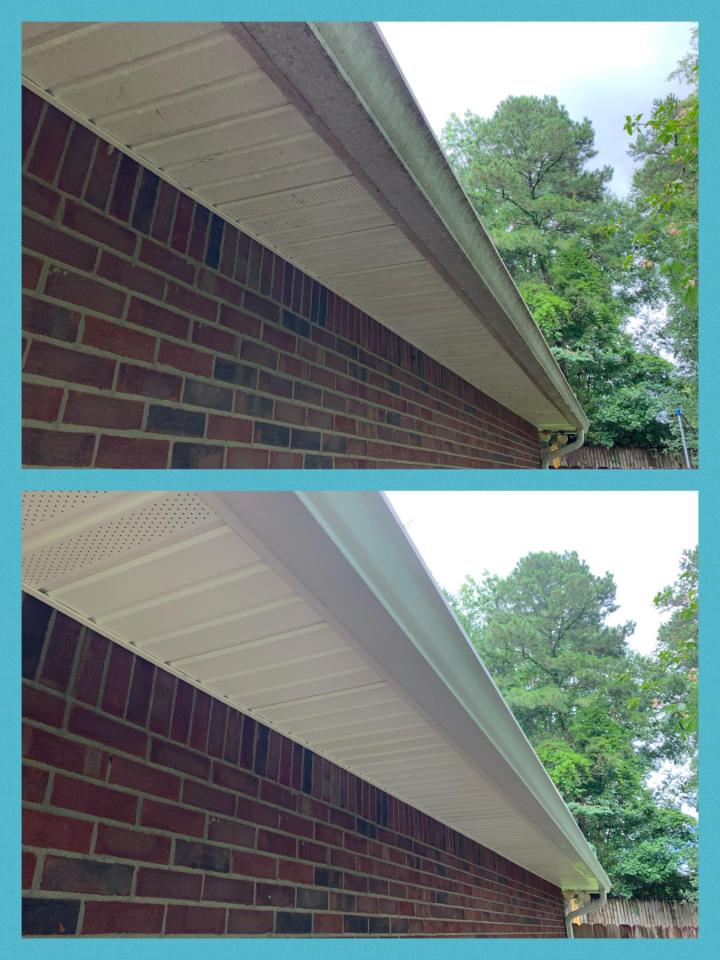 Gutter Cleaning & Brightening
Clean gutters is one of the best ways to prevent water damage as well as mold and mildew from forming in your roofing structure. Our technicians make sure to clean up your gutters to keep your roofing system working at it's peak and help to preserve the service life of your roofing materials. We also brighten gutters by using specialty cleaners and scrubbing them. This is included on all homes we clean that have gutters, a service that other exterior cleaning companies charge extra for.
Surface Cleaning
Mildew, algae, and other foreign contaminates may grow and overwhelm paved areas creating unattractive, slippery, or disgusting outdoor spaces. Whether you're contending with stained concrete driveways, or treacherous walk ways, Extreme Pro Wash will use effective, yet safe cleaning solutions and solvents to brighten and restore surfaces, build curb appeal, and provide you with a safe, attractive space for visitors and guests.